Level 1 & 2
With a
FREE

Allergen Awareness Course Included
Leading Provider. Mobile-Friendly. Money-Back Guarantee. Free Retakes. New 2022 Courses.
RoSPA & CPD Assured. Irish Courses to Meet Irish Regulations. Hundreds of 5 Star Reviews.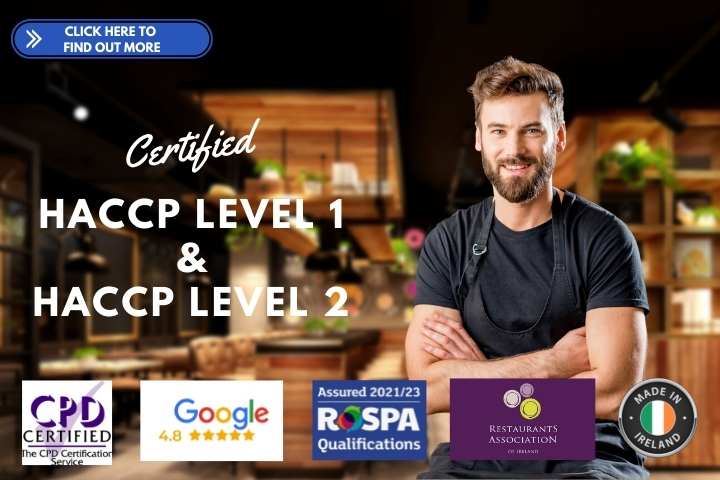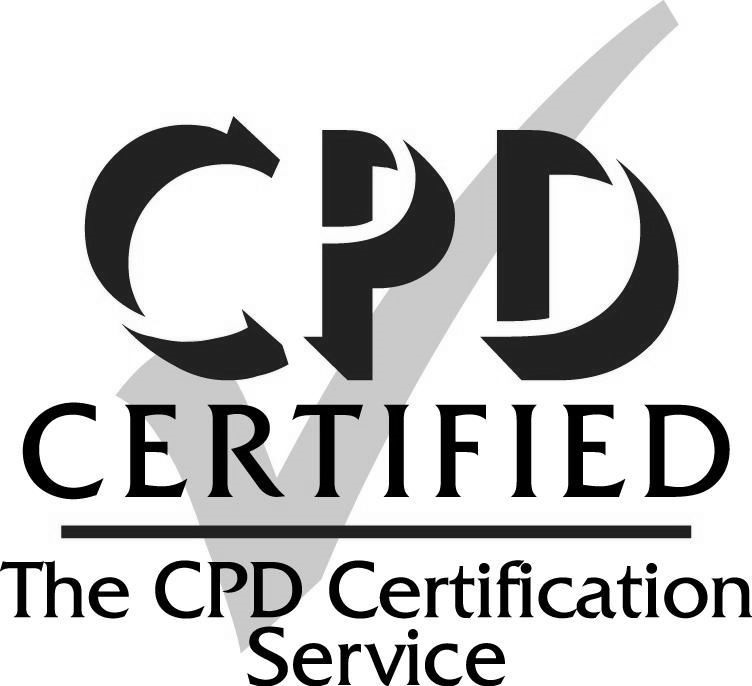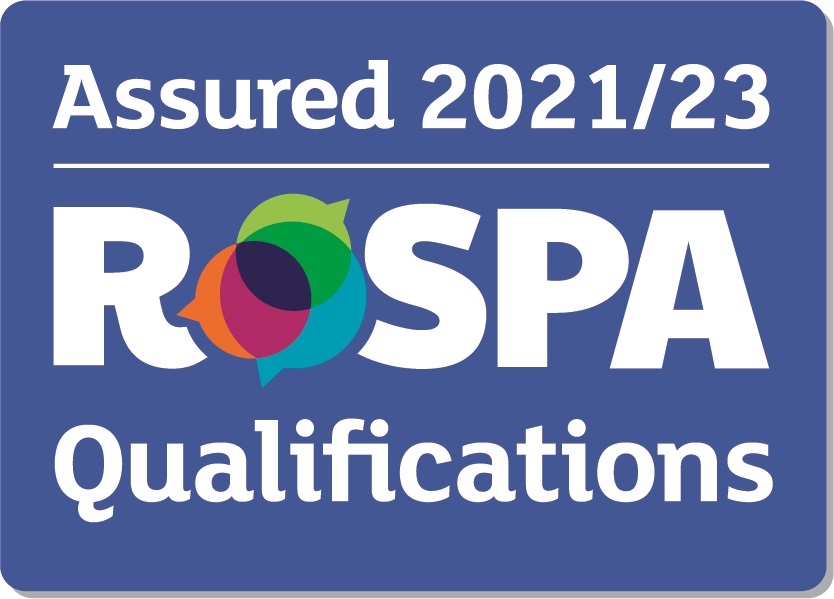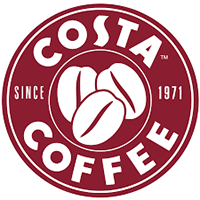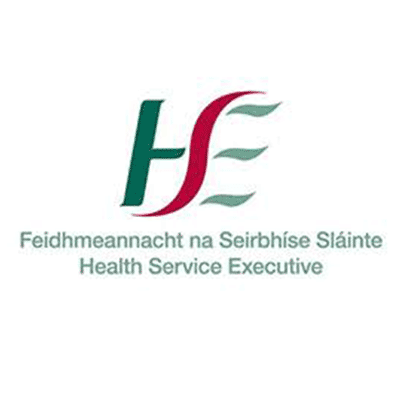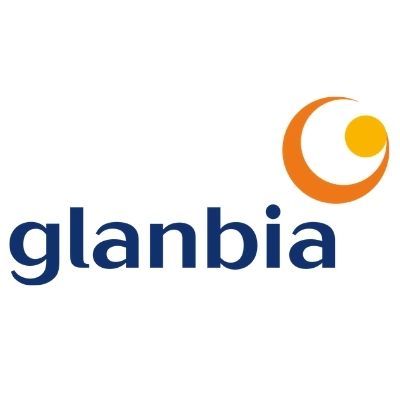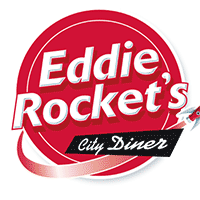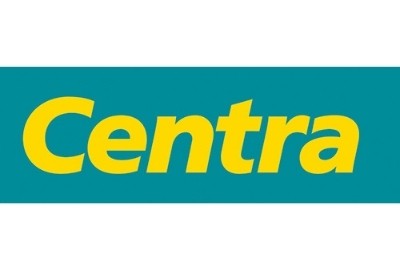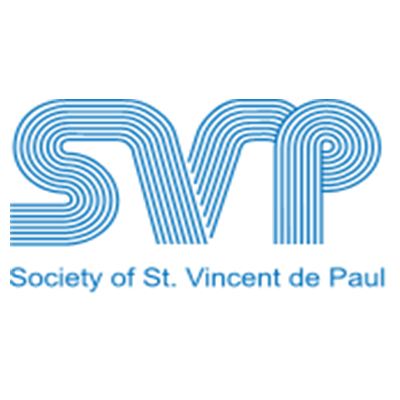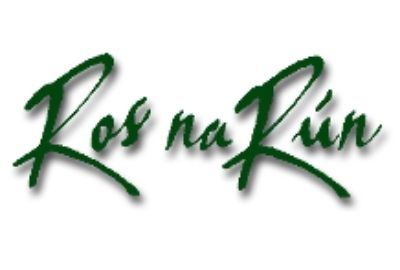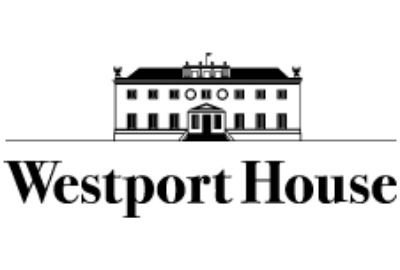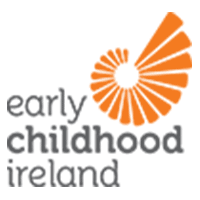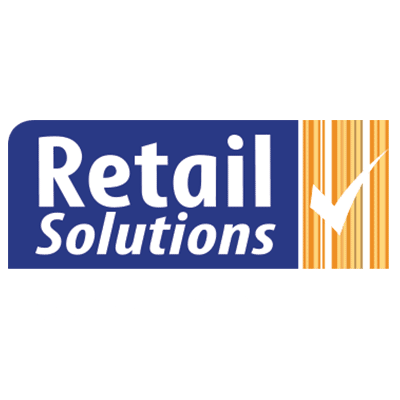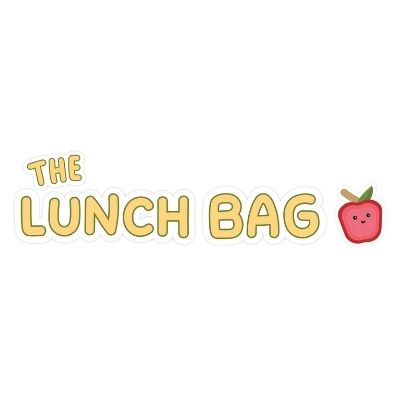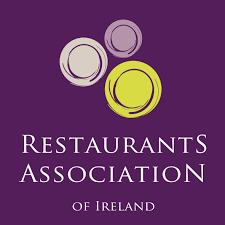 Complete the HACCP Course in 160 Minutes.
Quick and easy certification guaranteed

Complete on Your Phone
Learners can complete their course anytime, sitting on a bus, in the office or at home. 
This all-new 2022 Food Safety and HACCP 2 training course covers the syllabus requirements specified by the Chartered Institute of Environmental Health and the Food Safety Criteria by the Food Safety Authority of Ireland and is approved by RoSPA and CPD.  This course includes a HACCP Level 1 refresher course, and you can rest assured, we have a 100% success rate. You can complete this HACCP level 2 course in 200 Minutes.
We provide HACCP training to some of the largest food chains, companies, and thousands of individuals throughout Ireland, every year.
This course comes with a guarantee: No cert, No Fee, and if you are not happy, you get a full refund.
Guaranteed Certification
Or Your Money Back
Avail of the exceptional limited time offer Now.
Irish made courses designed to meet Irish regulations.
Compliance and certification are guaranteed.
Instant certification
Once you have completed the course your personalised certificate will be automatically generated and emailed to you. 

HACCP LEVEL 1 & 2
This HACCP Level 1 & 2 course is made in Ireland by an Award-winning Irish company and the HACCP course is assured by RoSPA and CPD.

Allergen Awareness
Understand the key definitions for food allergens.  Identify the list of 14 named allergens.  Outline the main legal requirements for allergen labelling.
Online Training
The Best Courses at The Best Prices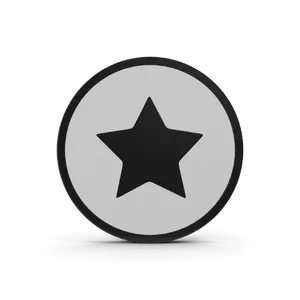 5 Star Google Reviews
We are the leading Irish provider of online food safety training, with hundreds of verified Google business 5-star reviews.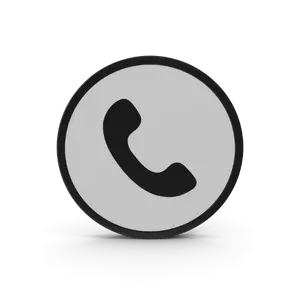 Live Phone Support
Call our office and speak with one of our friendly and highly experienced food safety HACCP experts if you have any questions or if you need any help Mon-Sat 9-5 pm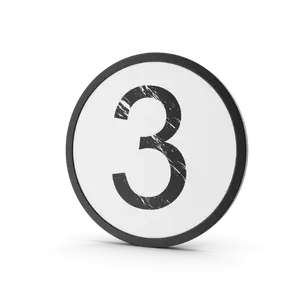 HACCP Certificate Valid for Three Years.
We are so confident that you will be pleased with our HACCP training courses, you are welcome to try them, if you are not happy, give us a call and we will give you your money back.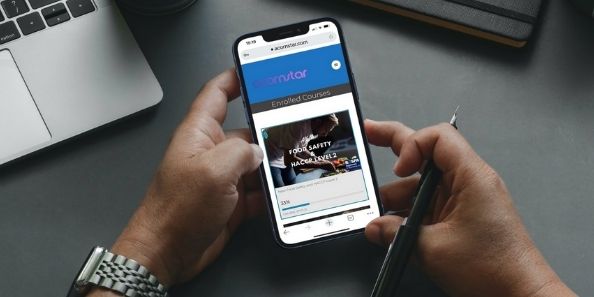 Multi-Device Support
A laptop, tablet, mobile phone, or any other device will be enough to get your HACCP certification.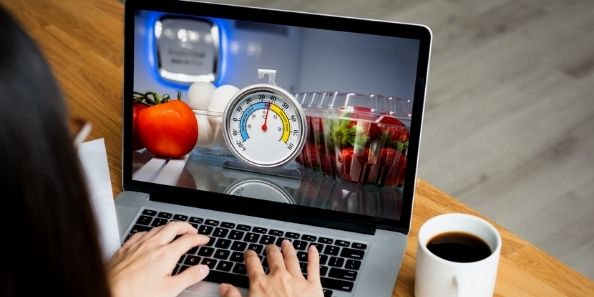 Easy To Use
Simply choose the course you need and log in to start training.  You will be kept informed at every step of your progress.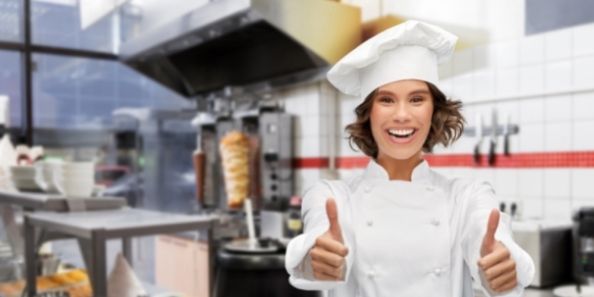 100% Success Rate
Simply complete all the modules to get certified.  If you are having any technical problems we are here to help.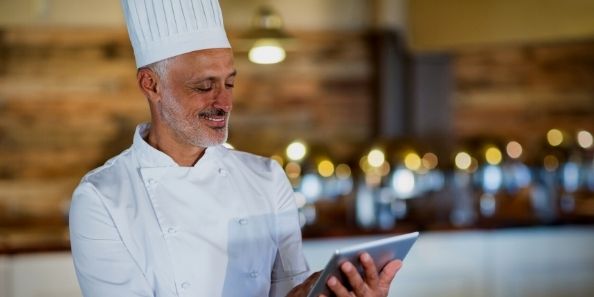 Instant Access
Once you sign up for the course, you will have access to all the available studying material right away.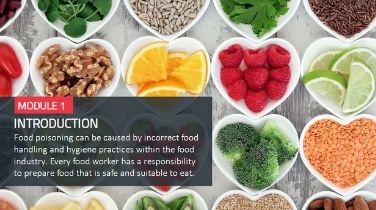 Module 1
Introduction
This food safety and HACCP 2 training course is designed to give food handling workers the necessary knowledge, skills and competence to prepare and handle food safely and hygienically.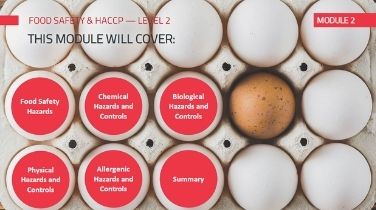 Module 2
FOOD SAFETY HAZARDS
A food safety hazard is anything with the ability to make food unsafe with the probability to harm when eaten. There are four major hazards, biological, chemical, allergen and physical hazards.
Module 3
MICROORGANISMS IN FOOD 
Food poisoning is an illness caused by eating food or drink that is contaminated with certain types of bacteria, parasites, viruses or toxins.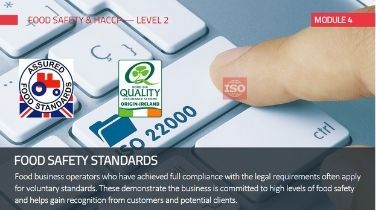 Module 4
FOOD SAFETY LEGISLATION
Food hygiene and safety laws are designed to protect consumers from illness and harm. All food business operators are required to comply with the legislation that governs food safety.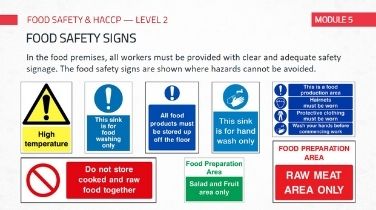 Module 5
CLEAN AND SAFE PREMISES
Before introducing HACCP, certain basics need to be in place, called Pre-requisite Programmes. They are the essential conditions and activities to maintain a hygienic working environment.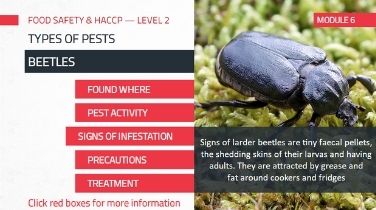 Module 6 
WASTE AND PEST CONTROL
Waste and pests are sources of contamination. Effective waste management and pest control are vital safety management processes in food premises.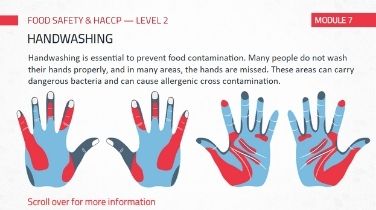 Module 7
PERSONAL HYGIENE
All persons working in a food handling area have a legal obligation under Regulation EC 852/2004 to maintain a high level of personal hygiene and wear suitable clothing.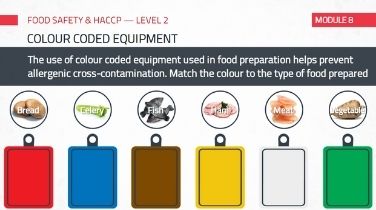 Module 8
FOOD CONTAMINATION
During cooking, there is a risk of food contamination, all food handlers must follow the kitchen hygiene rules and safe systems of working to prevent it from occurring.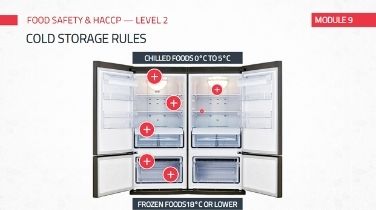 Module 9
HACCP — DELIVERY TO STORAGE
HACCP is a food safety management system that food business operators have in place to ensure the food they serve or sell is fit for consumption. The first CCPs identified are Delivery and Storage.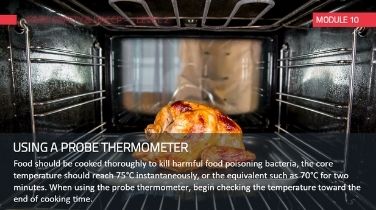 Module 10
HACCP — PREPARATION TO SERVICE
Critical Control Points (CCPs) are identified in the process flowchart. The next CCPs identified are Preparation, Cooking, Cooling, Reheating, Hot holding and Service.

Call our friendly expert staff to find out more